No Regrets
No Regrets has been serving schools in Idaho since 2001. Through these years we have built many positive relationships with educators and students in the community.
---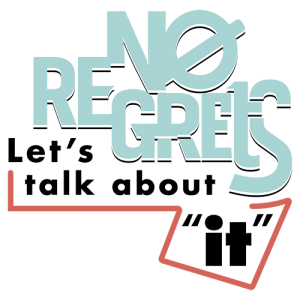 Each school year, No Regrets presents to OVER 4,000 students. Our presenters have a heart for students and have been trained and certified in Sexual Risk Avoidance curriculum. Our mission is to empower youth through abstinence education by equipping them to make good choices that will positively affect their future goals. No Regrets is funded by community donors. Our services are free to the community!
If you are interested in booking a presentation or finding out more information, you may reach us at 208-466-4000 or info@lifelinepcc.org.
Check out our new website at noregretstoday.org
Common FAQs:
Is No Regrets federally funded?
No, we receive no federal money. We are funded through a non-profit organization that is supported by individual and business donors in our local community.
How long has No Regrets been presenting in the schools?
The No Regrets program started in 2001 presenting in the local schools. We have built many positive relationships with the local schools, administrators and teachers.
Can a parent see a copy of the curriculum?
Yes, our curriculum is open to anyone to preview. The curriculum used is through The Center for Relationship Education. The Middle School curriculum is Real Essentials Starting Point and the High School curriculum is Real Essentials Advance. If you are in need of more information, please contact us anytime.
Can a parent watch the presentation?
Yes, we encourage parents to join us in any classroom.