Lifeline Staff
Lifeline Pregnancy Care Center has been serving the greater Nampa for over 35 years.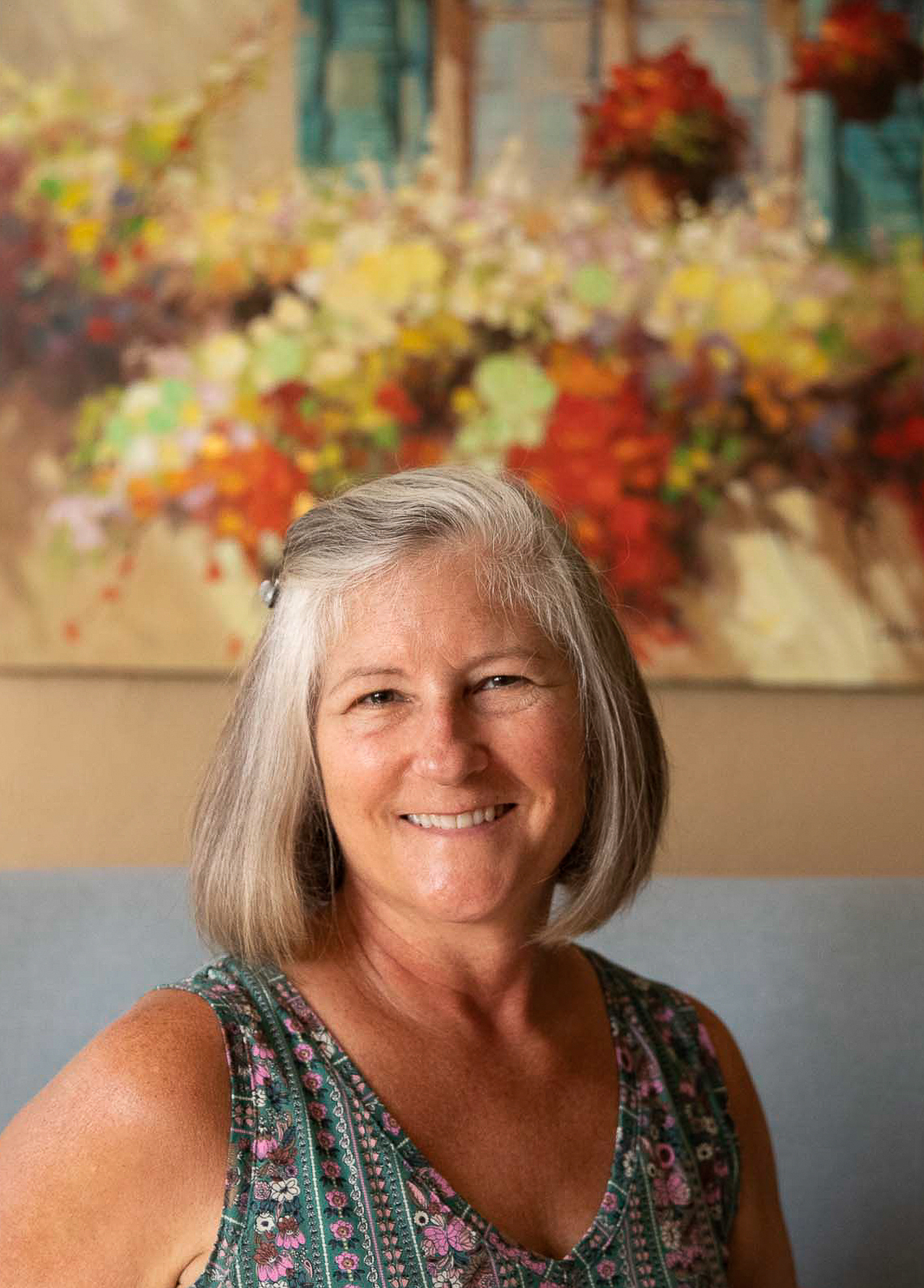 Laurie Miller
Post Abortion Recovery Coordinator
Hello!  After serving Christ for 11 years at Lifeline as a Client Advocate, I felt lead to except the this position in Post Abortion Care. The Lord directed my heart and dedication to help women and families find peace and forgiveness through Christ Jesus; to receive his abundant grace and love after abortion.  Healing enables them to live freely for the joyful plans Christ has for each of us.  Many women live with shame, guilt, regret and/or anger.   It was only by the encouragement from Lifeline staff that I was encouraged to move forward in obedience to be set free from my own experiences.  My previous choices had led me to secrecy, unworthiness and self-condemnation.  I have now been freed to live for Christ Jesus and his divine plan for me.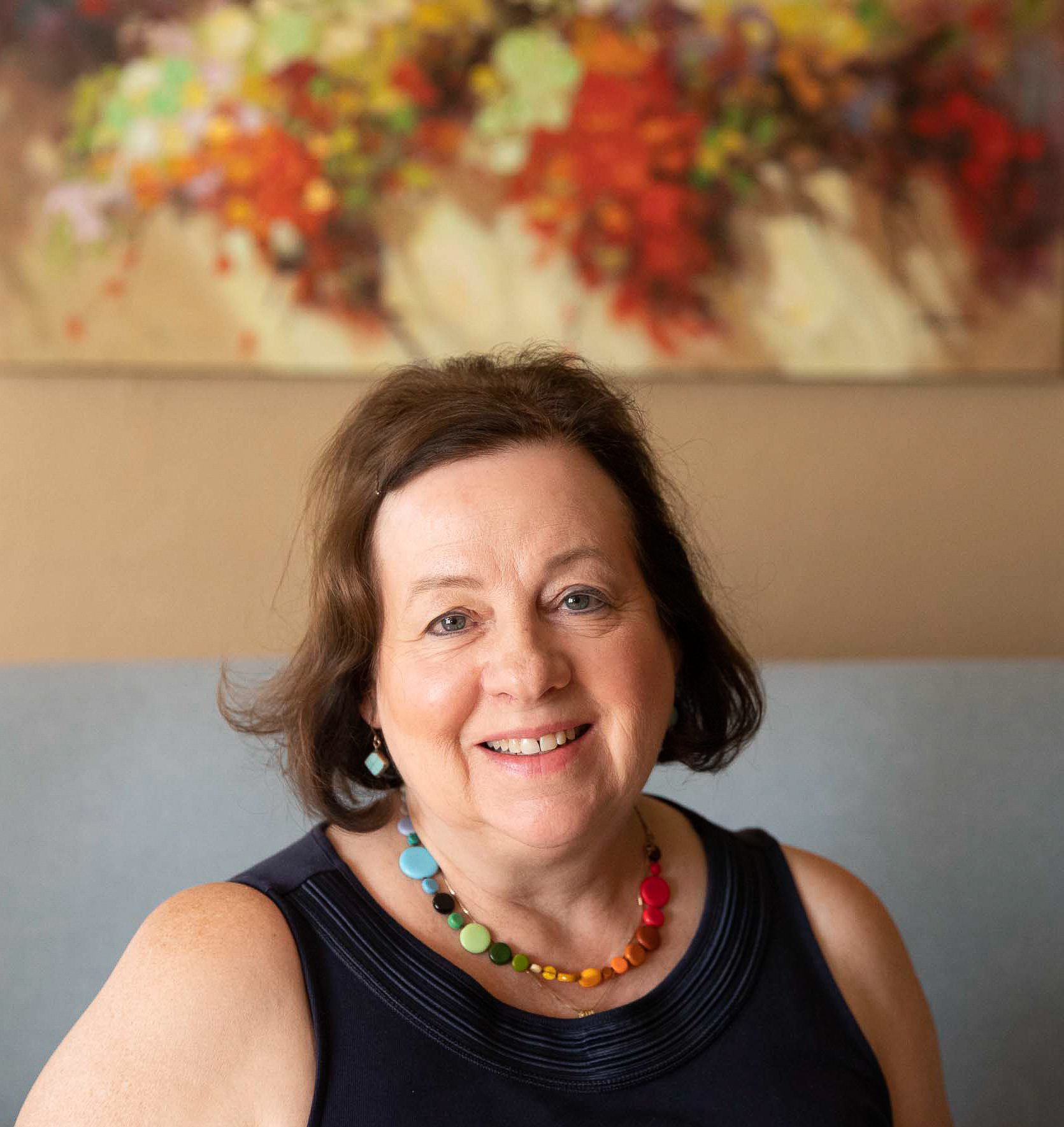 Cindi Faith Bennett MN, RN, IBCLC
Client Services Director
Hello, I am honored to be part of Lifeline Pregnancy Center (LLPC) as this is where the Lord brought me one sunny day.  I have been married for 37 years, we have 5 kids and 12 grandchildren, my husband Doug is a retired geologist.  I have been blessed with an amazing nursing career of 16 years receiving my Master of Nursing in 2016. My focus was on population health care for the mother/baby dyads, which included NICU, Post-Partum, lactation, and developing innovative programs and projects system wide. These programs provided evidence-based care at the largest hospital system in the state of Idaho.  Two professional accomplishments that represent life-long goals of mine are: being published in nationally peer reviewed journals and speaking at conferences nationally and internationally.  Honestly, it is a privilege to be here with LLPC serving this vulnerable population and sharing God's love, grace, and assurance in the many creative ways He has given me.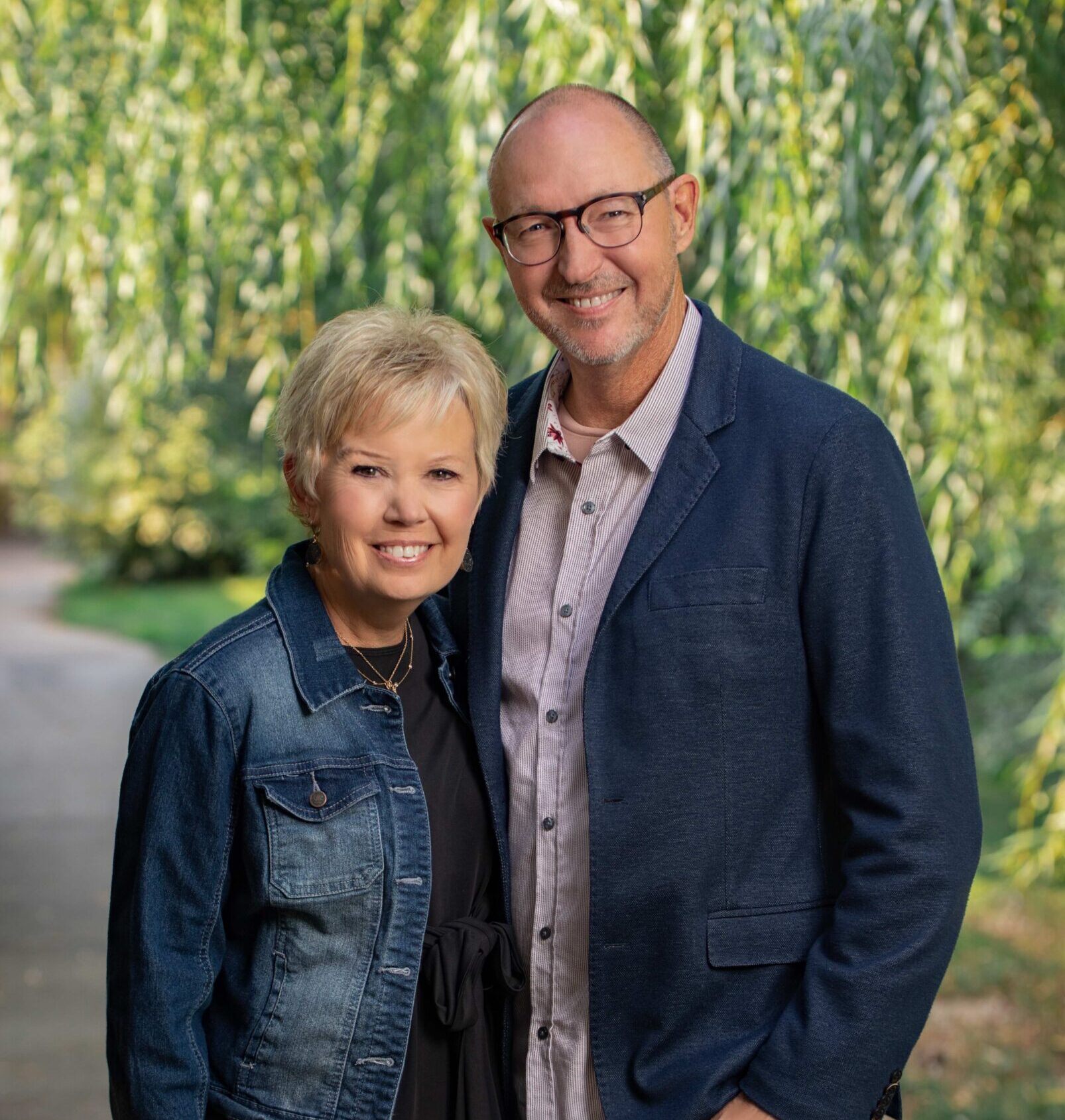 Kelli and Monty Sears
Lifeline Community Liaisons
No Regrets (Kelli) and Fatherhood (Monty) Representatives
We were married on Valentine's Day in 1982 and have two grown, married children, Lucas & Bethanie Wheeler and Ryan Sears. We also have four grands...Jaida, Jaxon, Brighton, and Jazlyn who bring us joy every day. We have been in full-time ministry for over 32 years pastoring only 3 churches during our tenure. After 15 years as Senior Pastors, we passed the baton of leadership at Christian Faith Center in June 2021...a dynamic 7 campus church in Nampa, Idaho.  This has allowed us to take our wealth of experience and knowledge to other churches and organizations around the nation to energize and inspire them towards unprecedented growth and health. We have founded Dream Builder Ministries to pursue this endeavor. For more information you can visit our website at www.dbmin.org. Monty was almost aborted in 1959 and that knowledge has shaped his life and the life of our family. We have devoted ourselves to the pro-life cause and count it a privilege to have the opportunity be a part of the Lifeline staff.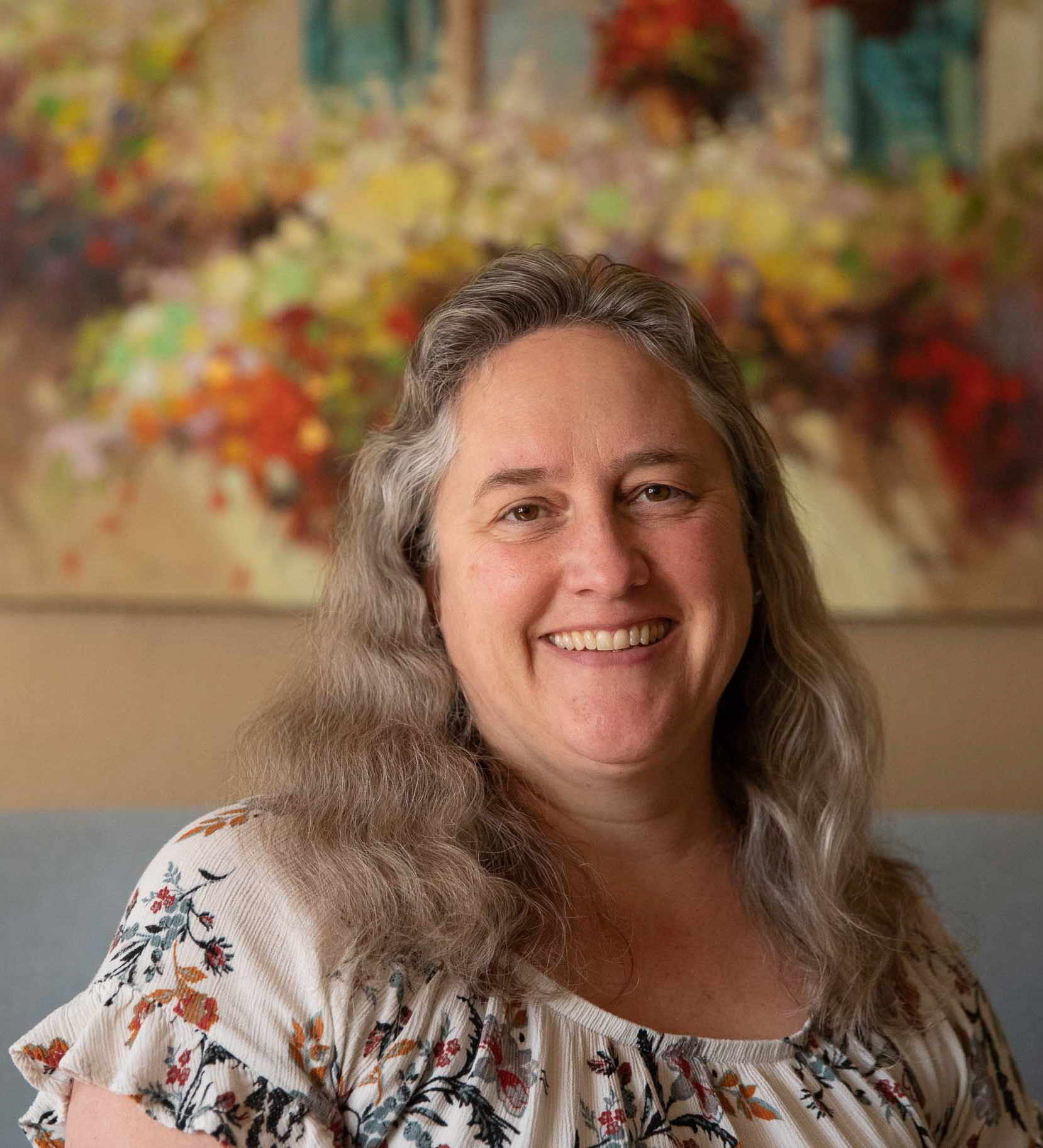 Tracy Burnett
Bookkeeper
Before I became a stay-at-home, homeschooling mom of two wonderful children I worked at some banks and for an accountant. I learned that I thoroughly enjoy the detail-oriented art of bookkeeping. Now that my children are older, I've been able to take on some part time work and was given the opportunity to use my gifts at Lifeline. I've worked for various companies over the years, but this is the first time for a place that has such a positive and life-saving impact in the community. I love being able to support the work at Lifeline! When I have a few free moments, I enjoy crocheting and watching cooking shows with my hard-working husband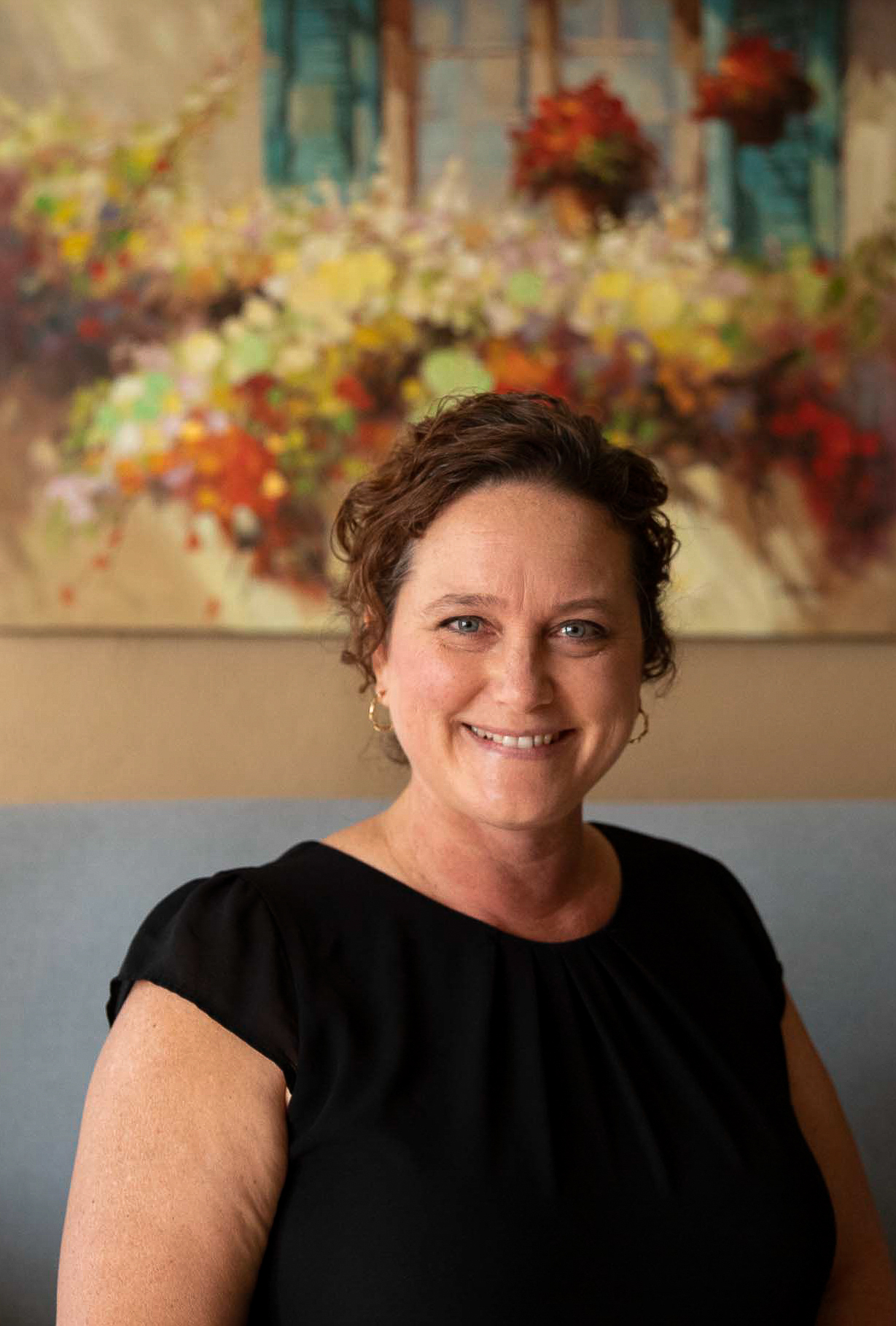 Valerie Silva
Office and Events Manager
Hello, Valerie here! I've been married to my husband, Kevin, for 25 years, am a mom of 3 sons, and homeschooling mama to my youngest who is in Classical Conversations. Getting outside in nature and spending time with my family are my favorite things to do!
Serving others has always been a passion of mine. With over 7 year's experience in life-affirming pregnancy work and 20 + years in banquet management I come to Lifeline as the new Events Coordinator.
With your support in this centers' fun, inspiring and life-changing events, YOU can make it possible for the staff and volunteers to continue to be the hands and feet of Jesus to all who are in need.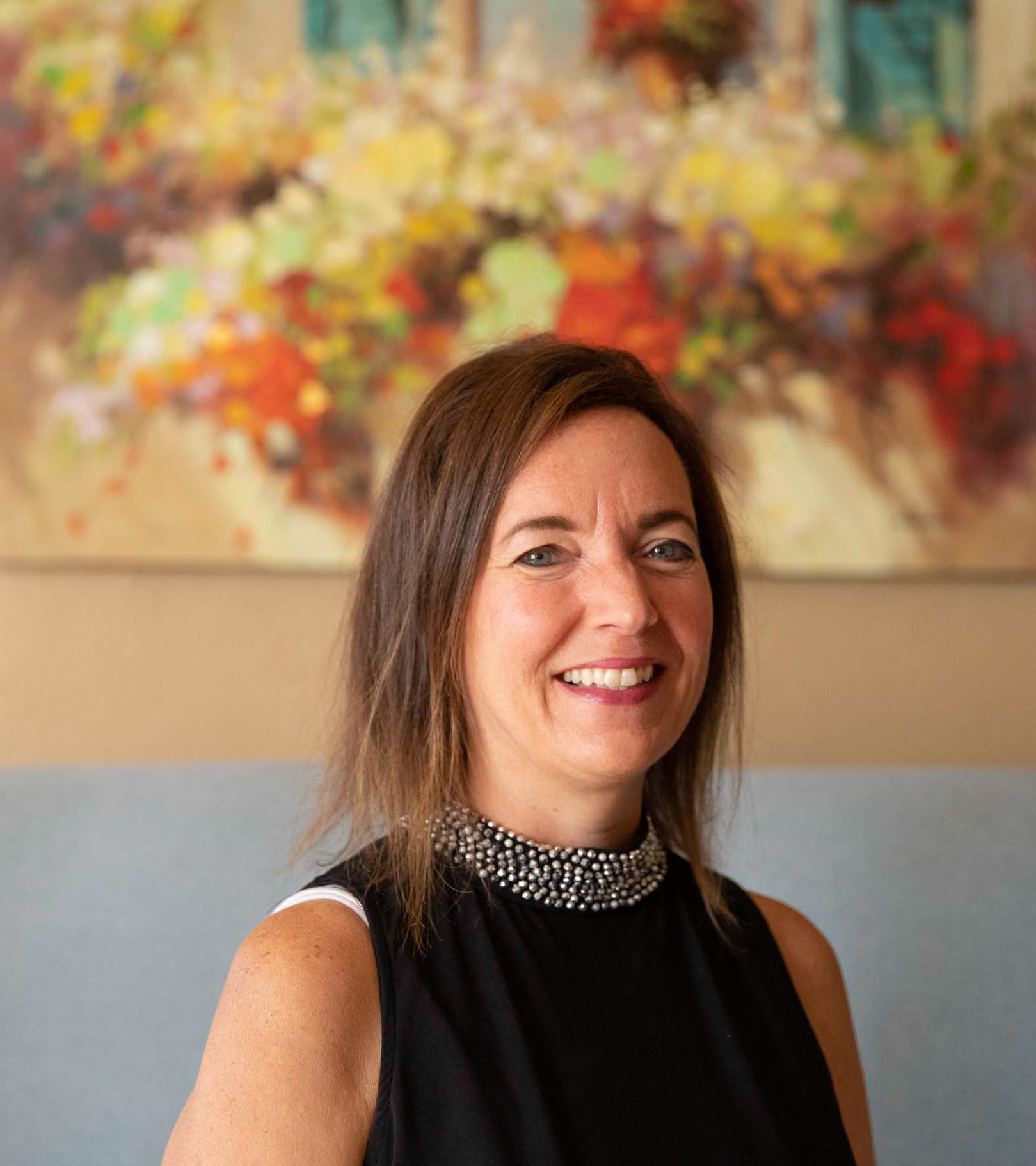 Kim Echelmeier
Sonographer, RMDS
I've been an ultrasonographer of over 20 years and I started working at lifeline 9 years ago! It is such a rewarding team to be a part of. We have the opportunity to speak truth out of love and lead these girls to Christ. What a privilege it is to work for God. I have 3 children. Emma 18, Drew 15 and Luke 10. My husband Steve is a pastor for the 7 th Day Adventist Church. Lifeline is an important ministry in our community and I'm proud to be apart of it!  I'm excited to see what God has in store for us next.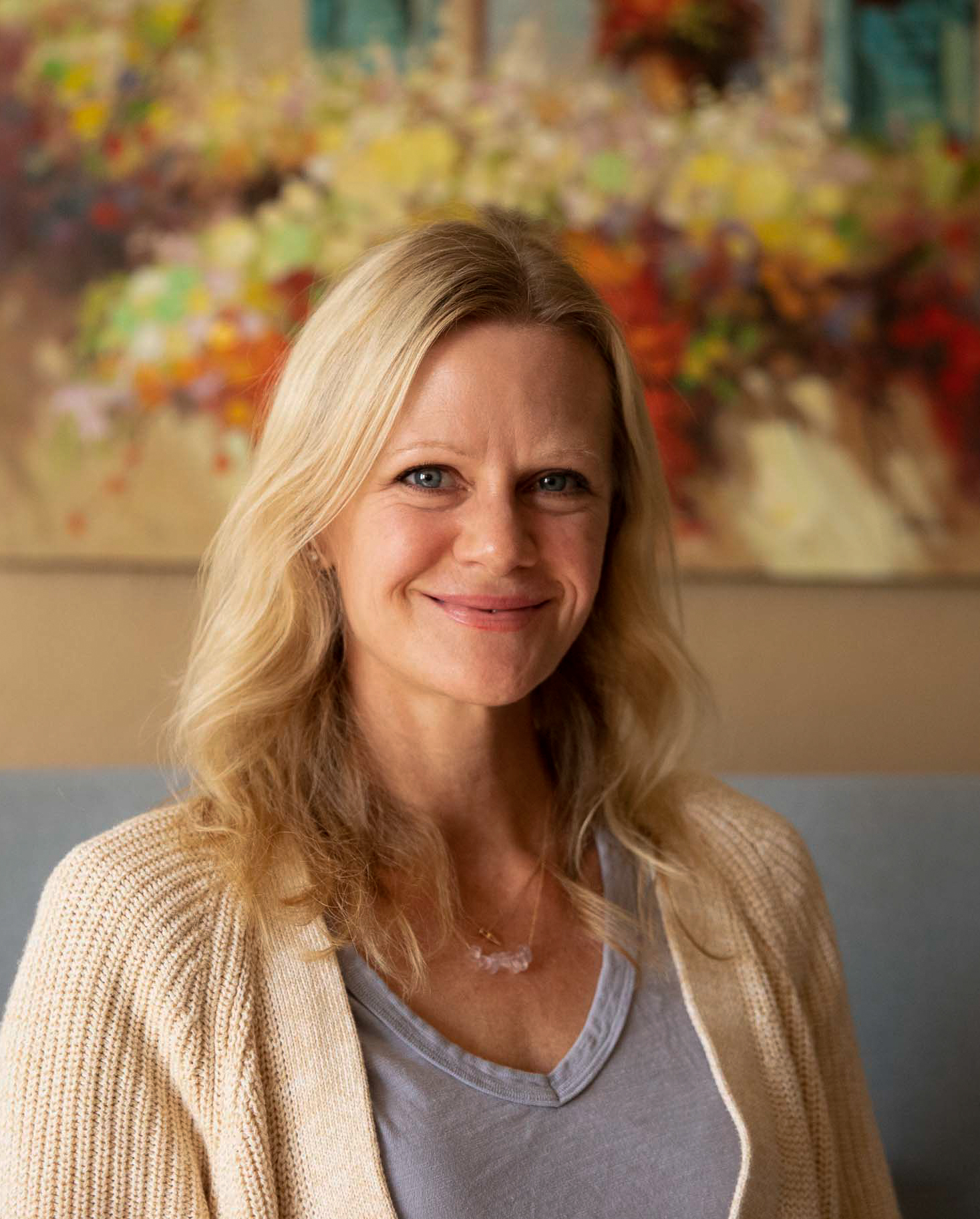 Allie Reuscher
Nesting Place Maternity Home Director
I've worked with faith based non-profit organizations since 2006.  With a Master's in Marriage and Family Therapy and certification in Executive Coaching, my roles have included individual and group counseling, team building, program and strategy development, and faith-based mentoring. I've worked with Christ-Centered Counseling, New Creation Life Solutions, and Jesus Our Boss, JOB Inc.  At JOB I served on the Board of Directors for 6 years and served as the Executive Director for 3 years. My education and experience equip assist in the develop and directing the Nesting Place Maternity Home.  I am very thankful and excited to have this opportunity.  My hope is to create a home in which the women experience the love of God in action so that they might come to know him and begin a legacy of faith in their own families.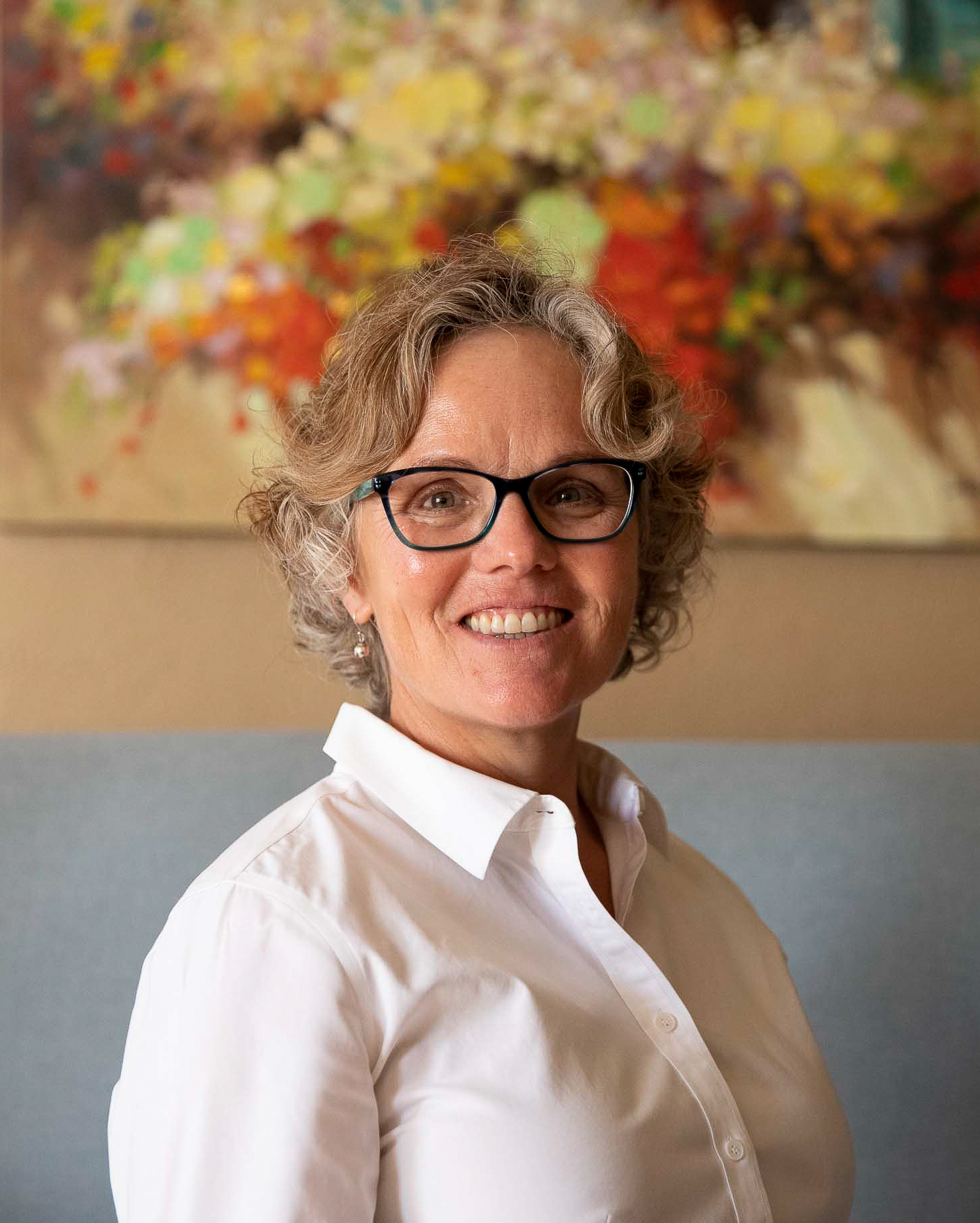 Courtney Hyslop
Embrace Grace Coordinator
I have been a client advocate at Lifeline for the last 2 years. I currently lead an Embrace Grace class at my church. Without knowing what I was getting into, I said "sure!" when asked to be the Embrace Grace Coordinator.
I had no idea just how physically, mentally, emotionally, and spiritually fulfilling the process would be.  My desire is to help other churches and leaders navigate through an Embrace Grace program, to fulfill the mission of the Church to bring the love of Christ to a scared and hurting world.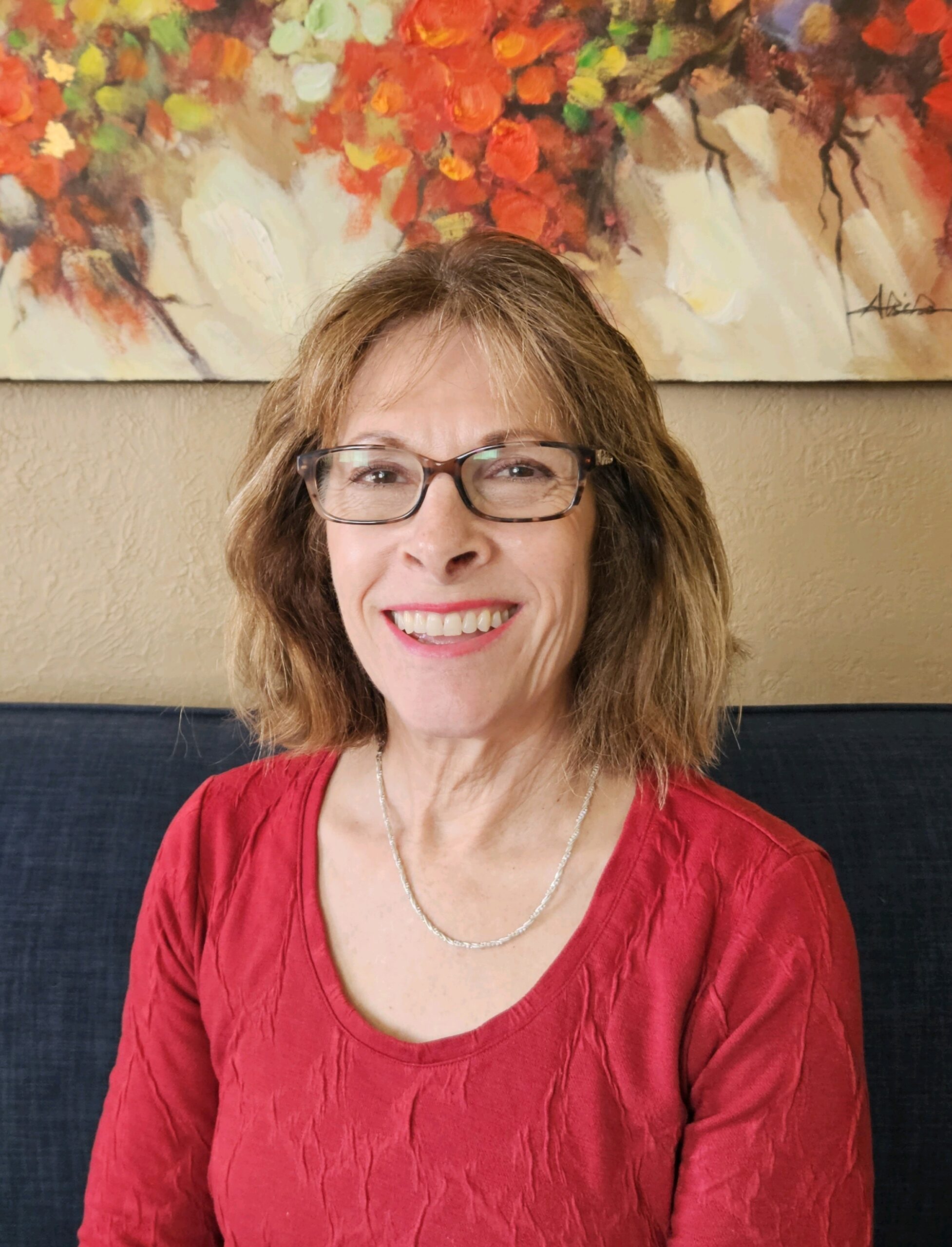 Sue McMenomey
Client Advocate Lead/Data Entry
I'm so blessed to be serving here at Lifeline!  I have served as a client advocate since 2015.  I now serve as the client advocate lead and data entry person.  I have been involved with crisis pregnancy centers since 1983 in California.  My husband and I of 43 years raised three sons and we have four grandchildren.  We are thankful to have our sons and their families follow us to live here in the Treasure Valley.   I am blessed to be working and helping wherever I am needed in this very important ministry.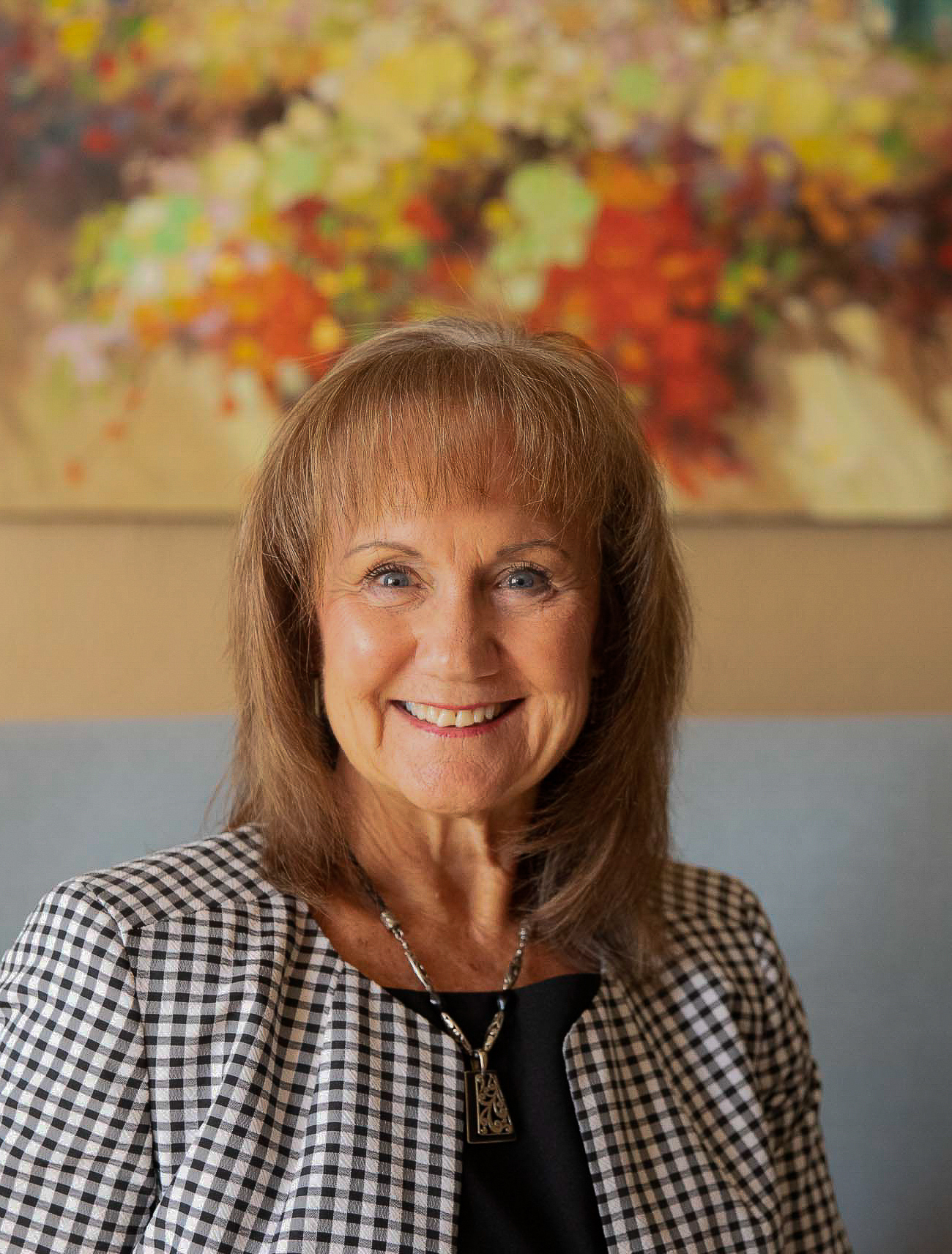 Sharon Bartlow
Nurse Manager, RN
Upon completion of my RN degree I entered the Air Force, working in multiple disciplines including flight nursing and clinic work, but I most enjoyed the areas of pediatrics and labor and delivery. After 13 years of military related nursing I decided it was time to devote full-time effort upon the precious lives of our own children. As time allowed I worked a direct sales career, was a substitute teacher, including French and enjoyed some travel opportunities and multiple Bible studies. Our children are now grown and I am now grandma of two precious little ones. A few years ago I began volunteering with Lifeline.   After some time I was approached to join the LLPC staff as a nurse manager and I perceived God's leading to get my nursing license reinstated.  It was a lengthy and difficult process, but, with God all things are possible. Continuing to trust the Holy Spirit to empower and influence, whether in client discussions, during ultrasound appointments or other client encounters I look forward to serving the Lord in this role.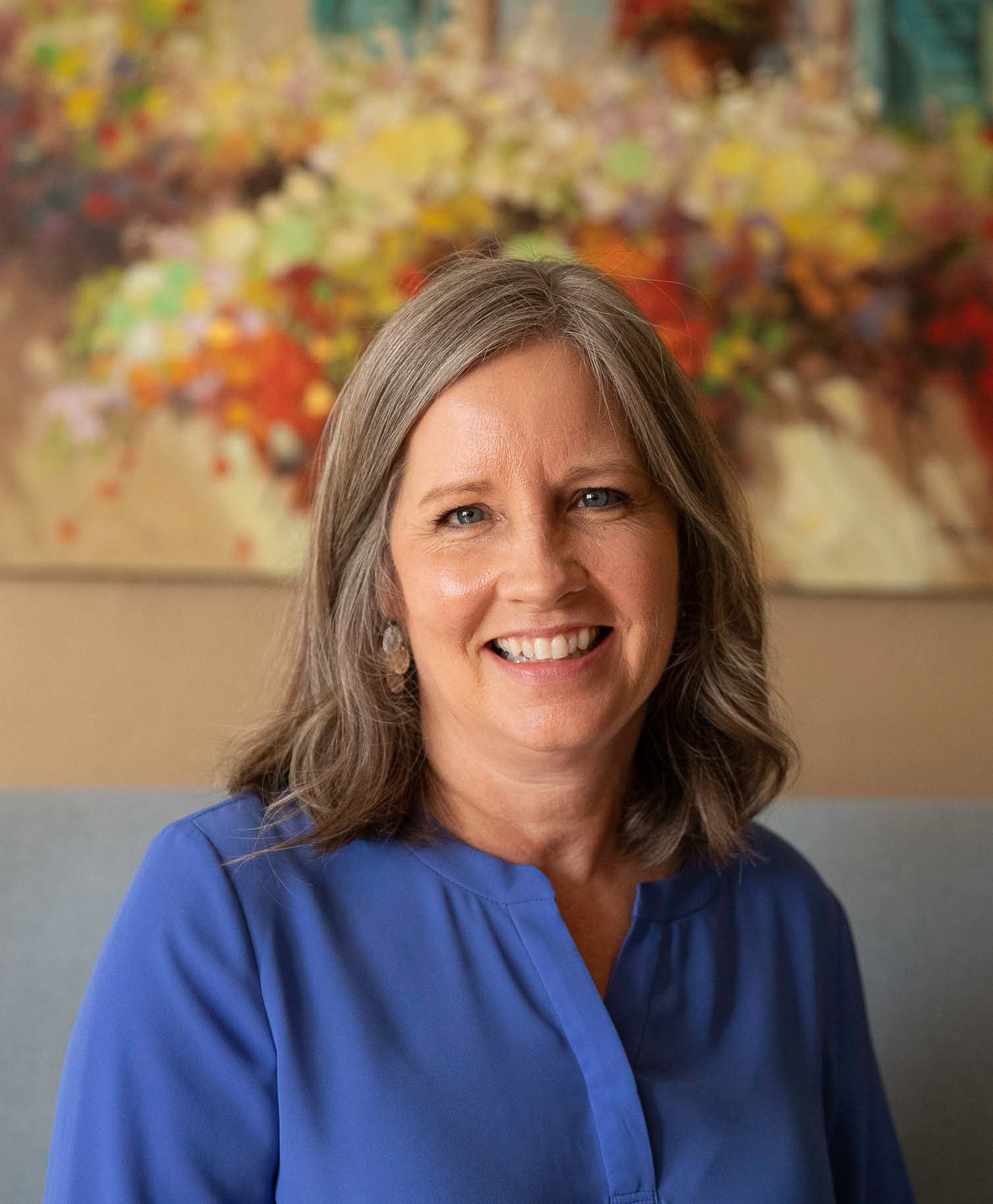 Robin Watters
Executive Director, RN
Hello! I am honored to be the Executive Director at Lifeline. I wish I could sit down with you and tell you all the many stories that are in my heart from the last 20 plus years of volunteering and working at this yellow house on 12th Avenue.
There is much work to be done and we are SO blessed to live in such a generous and loving community. We have weekly phone calls from women requesting abortion services. Often, they will come in for a free ultrasound and make a life changing decision. Often, we are able to share Christ, and someone will come to know Jesus. Your prayers, volunteer work and donations make a DIFFERENCE. If we all give some, we can see BIG change.
The NESTING PLACE Maternity Home is our most recent ministry project. This home will make deep and lasting changes in the lives of babies, mothers, fathers and their immediate families. Join in this quiet and yet SO urgent cause. You won't regret it!